Thanks to the many photos provided by our members, we were also able to put together an attractive calendar with impressive pictures for the year 2022. 
In this way, beautiful landscapes and exciting snapshots of Galápagos flamingos, the Galápagos giant tortoise, a young frigatebird, sleeping whitetip reef sharks, and a night heron will accompany you through the coming year.  
The Galapagos Calendar 2022 is an absolute must for every Galápagos lover and an attractive Christmas gift. And what's more, you will be helping us to continue to protect Galápagos and preserve it for posterity.
  
You can order the calendar for 21 CHF, including shipping costs to Switzerland/EU, or 30 CHF, including shipping costs to non-EU countries, by transferring the money to our account  
IBAN CH51 0483 5021 7275 3100 0
BIC: CRESCHZZ80A
with the reference "Calendar 2022 - German" or "Calendar 2022 - French".
Alternatively, you can also order and pay directly via the button below: 
If you would like a payment slip, please contact us.
Dispatch will then take place automatically from November 2021.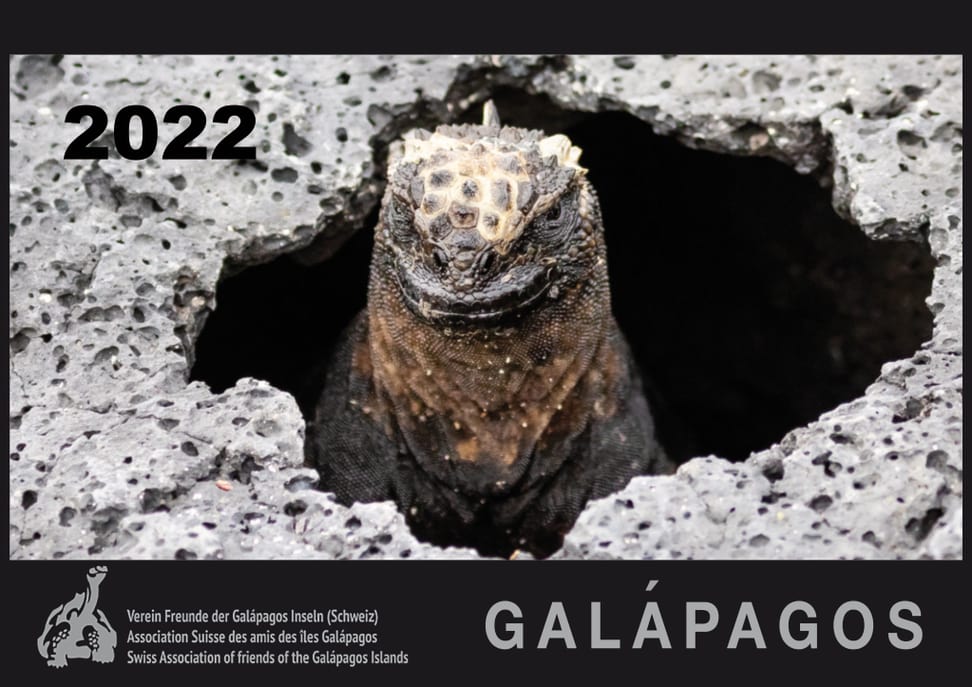 Cover of the 2022 Calendar