To our great pleasure, we can offer you a very special calendar this year.  
All the photos used in it have been provided to us by researchers who work in the Galápagos Islands and whose projects we support.  
In this way, the scientists would like to show you what Galápagos means to them and thank them for the support they give to their important work in the archipelago.  
In 2023, you will be accompanied through the year by snapshots of the endangered ruby-throated tyrants, eagle rays, giant tortoises, pink land iguanas, sea turtles, Nazca boobies, sea lizards or flightless cormorants, among others. We hope to give you an insight into the nature of the archipelago and to awaken one or the other memory of the place of longing Galápagos.  

Also this year the calendar will be published in German as well as in French.
You can order the calendar for 22 CHF, including shipping costs to Switzerland/EU, or 31 CHF, including shipping costs to non-EU countries, by transferring the correct amount to our account:  
IBAN CH51 0483 5021 7275 3100 0
BIC: CRESCHZZ80A
Please use the reference "Calendar 2023 - German" or "Calendar 2023 - French".
Alternatively, you can also order and pay directly via PayPal by using the button below: 
If you would like a payment slip, please contact us.
Dispatch will then take place automatically from November 2022.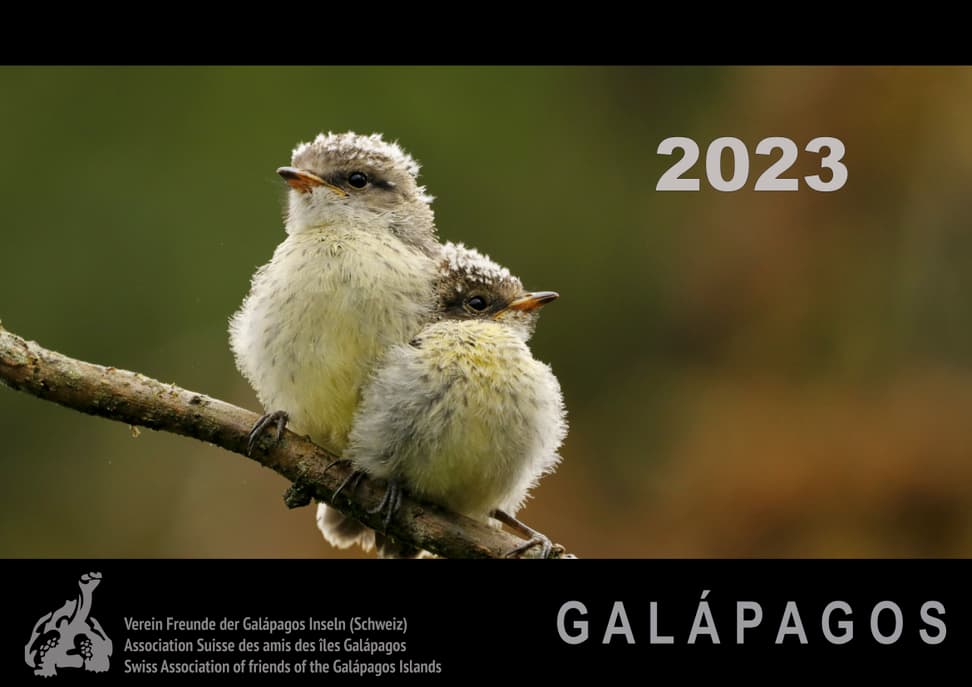 Cover of the 2023 Calendar