Colegio "Tomás de Berlanga" in Puerto Ayora was saved
In March 2020, entry to the Galapagos Islands was banned by the Ecuadorian government for all non-islanders. From then on, there were no more travelers, only cargo ships supplied the population with the bare necessities. Since the inhabitants of the island are almost exclusively dependent on tourism, the parents lack the money to continue the school and so it was on the verge of closure. Thanks to your donations, the school could be saved.

Dear Galapagos Friends,  
On behalf of the Scalesia Foundation and Tomás de Berlanga School, we would like to express a sincere and deep THANK YOU for all your support during our crowdfunding campaign. 
Thanks to your donation, we were able to reach our goal of working with the teaching team to achieve something invaluable for our local children. 2020 has been one of the most difficult and challenging years so far globally and in all aspects. However, it was in the area of education and environmental protection that the challenges brought us to the brink of survival. 
Thanks to your commitment and trust in us, we managed to keep the school afloat during the most challenging academic period in our history. Our academic year ended last Friday, so we are pleased to share some pictures of our students who have graduated from high school and will soon begin new endeavors as they enter university.  
We will continue to work, doing our best, for education in Galapagos, one of the most important and vulnerable places on Earth. The coming new school year of 2021 to 2022 will be another challenge, as the economy of our population depends on tourism, which has not really recovered due to the pandemic.  
Without education, we cannot protect this wonderful natural heritage. 
As we will now close this crowdfunding campaign, please feel free to stay in touch with us through our website www.tomasdeberlanga.edu.ec and our email address director@fundacionscalesia.org.ec. 
Sincerely, thank you again and stay safe and healthy, 
Ana María Loose 
President of the Scalesia Foundation 
 
Johanna Carrión 
CEO of the Scalesia Foundation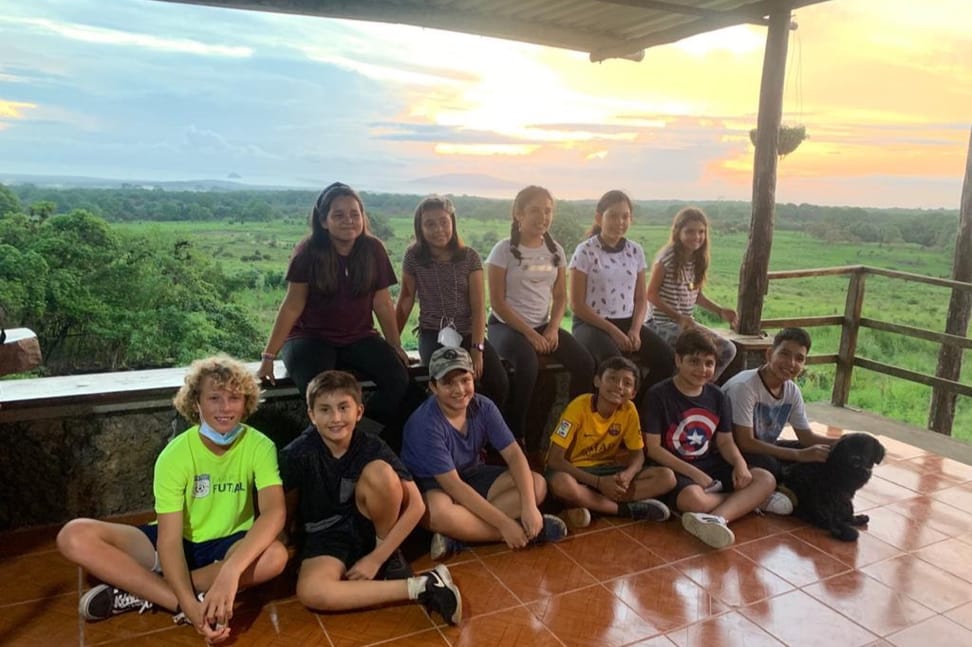 Information about the school
Colegio Tomás de Berlanga was founded in the early 1990s by committed parents. The school aims to provide the children with a comprehensive education and is thus an alternative to the state schools with their inflexible curricula. The goal of this institution is to educate the students to become active participants in the Galapagos Islands living community, committed to the preservation of the Galapagos World Natural Heritage. This approach alone represents a serious difference from state institutions.
The Colegio Tomas de Berlanga school is bilingual from kindergarten through high school. This model of bilingualism (Spanish-English) is extremely successful because English is not taught in separate lessons as a language class. Teachers from Canada, USA, Australia and England, teach about 10 lessons per week in their native language from kindergarten on. In this way, students as young as 13 are able to give presentations in English at schools abroad about their native Galapagos and existing environmental problems. (We reported on this in the Galapagos Intern Fall 2019).
One of our members was able to see for herself how successfully these goals are achieved during a three-month volunteer period at the school and states that she has rarely encountered such motivated and happy students in Switzerland as at this school.

Photo © Unidad Educativa Tomás de Berlanga Galapagos