Ecuadorian Navy places a ship with animals of the Galápagos Islands
On 6/25/2022, the Ecuadorian Navy, together with the Coast Guard, made a big catch. Two vessels that had left Floreana Island for Guayaquil were apprehended by officials 30 nautical miles from Puntilla de Santa Elena. One of the vessels was a trawler and the second was the popular tourist vessel "Xavier III".
During their inspection, the marines found a total of 10 burlap sacks containing animals from the Galápagos Islands. Alone 5 yellow land iguanas and a great number of Galápagos tortoises in different sizes, which were also packed in sacks or boxes, were seized.
This was possible as there had been previous indications of an environmental crime and for this reason, the Attorney General's Office had alerted both the Coast Guard and the Navy. Officials believe that those behind the crime belong to an organization that operates within Ecuador and South America as well as internationally.  
It is sad to see that there are always attempts to smuggle animals from the Galapagos Islands and that even tourist ships are used for this purpose. 
But as long as there are unscrupulous people whose desire to own special and unusual animals is so great that they will pay any price, we can only hope that the islanders, together with the Navy and Coast Guard, will continue to act so attentively.  
We are very pleased that the Navy of Ecuador has intensified its commitment to the permanent protection of endangered species and thus makes a great contribution to the safety of the waterways.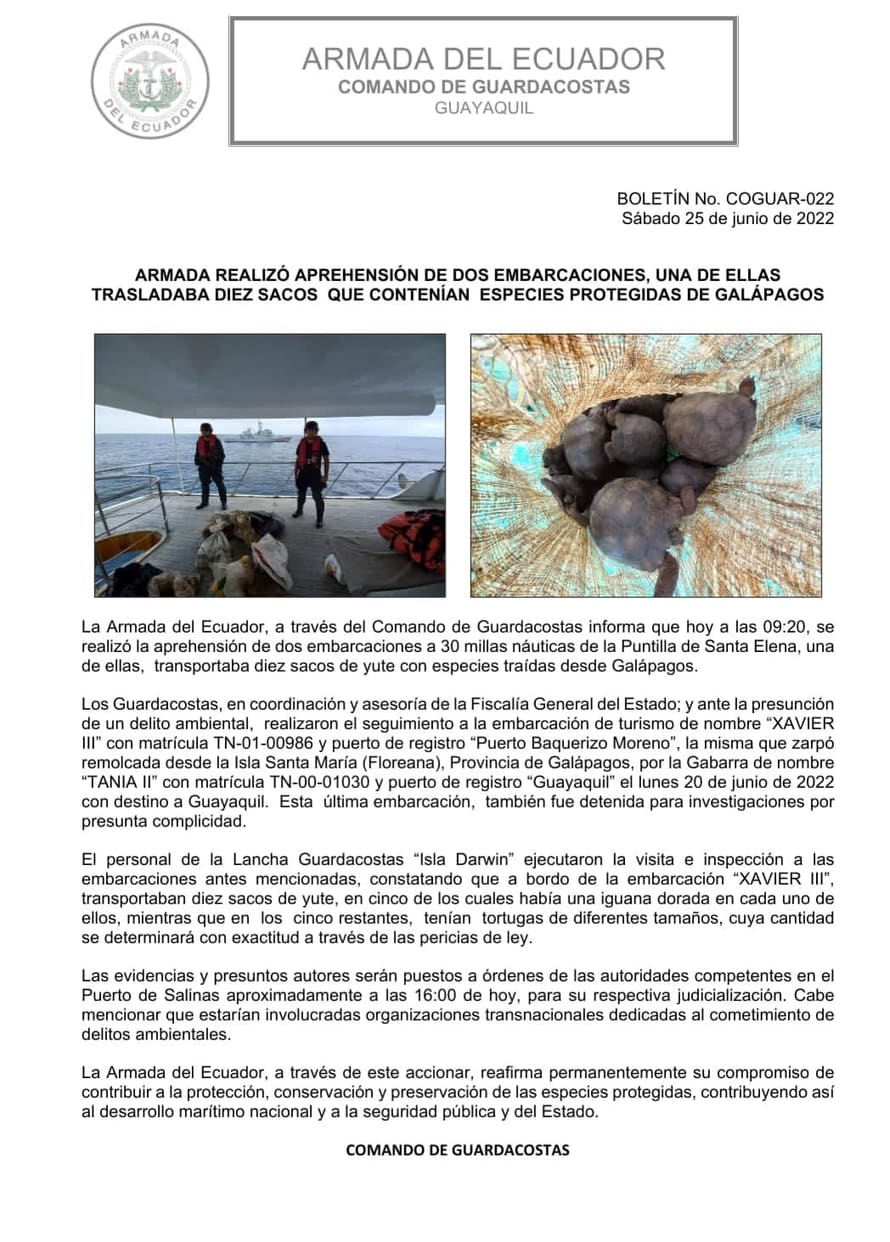 Marine with the confiscated animals on board the Xavier III © Ecuadorian Navy – Twitter