To our great pleasure, we can offer you a very special calendar this year.  
This year we were again able to create a beautiful calendar.  
For this, we have drawn on our photo archive and the photos of our board members. So we can present you many beautiful and atmospheric pictures of the Galápagos Islands.  
Another novelty is the format of the 2024 calendar. So far we have created the calendars in A4 landscape format because most of the photos are taken in this format. Since we do not want to deprive you of the impressions in the portrait format, there is the calendar this year in portrait format.  
So you will be accompanied in the coming year among other things by pictures of the endangered Galápagos albatrosses and penguins, red-footed boobies, land iguanas, dolphins, Canadian herons, whale sharks or red cliff crabs throughout the year. We hope to present you an interesting selection of the nature of the archipelago. So you can remember your wonderful trip to the enchanted islands all year round or give the calendar as a gift to friends or relatives.  
The calendar is available in German as well as in French for 22 CHF incl. shipping costs in Switzerland/EU or for 31 CHF incl. shipping costs in non-EU countries.
You can order it from us as follows:  
By bank transfer with the note of the number and "Calendar D" or "Calendar F", to our account  
IBAN CH51 0483 5021 7275 3100 0
BIC: CRESCHZZ80A
By payment with PayPal:
If you would like to receive a payment slip, please contact us.
The shipment will then take place automatically at the end of November 2023.
We thank you very much for your support.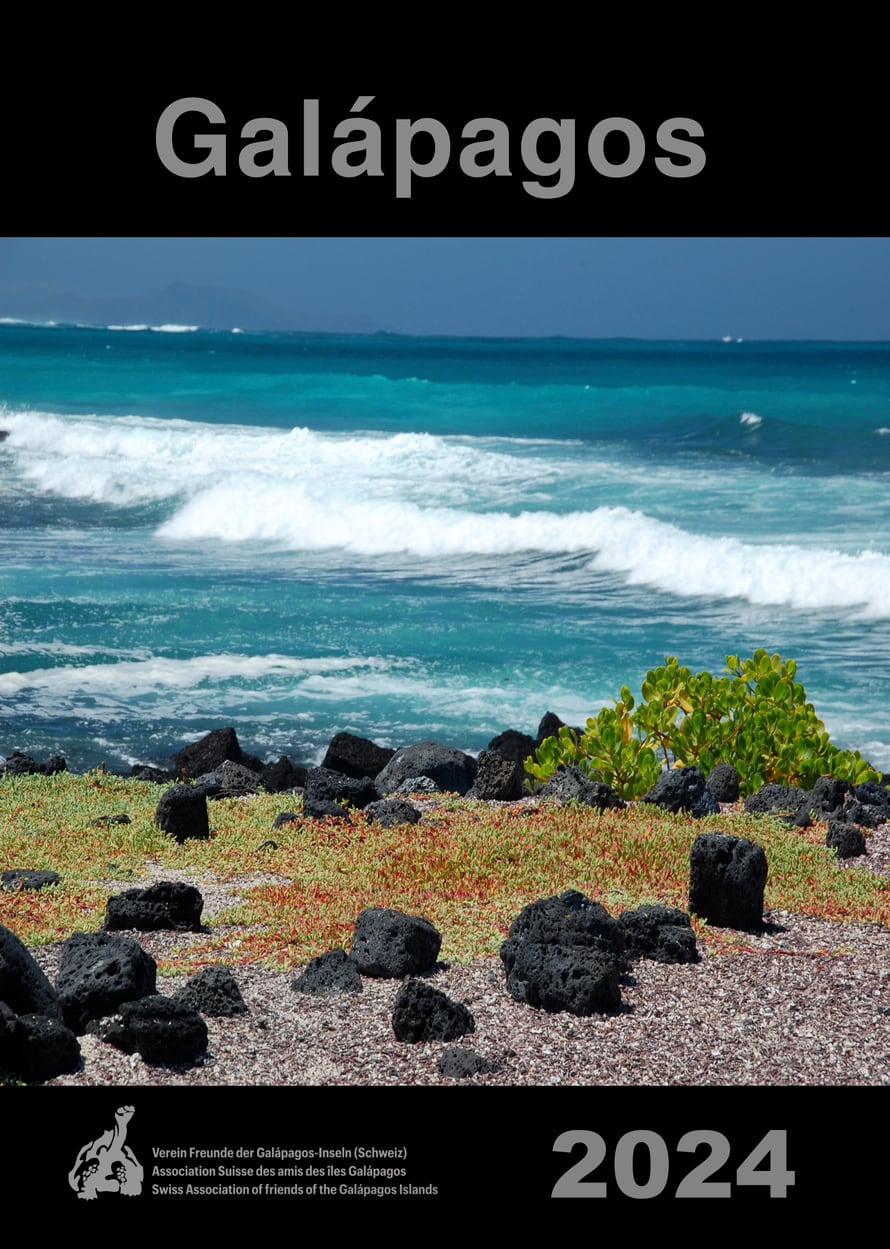 Cover of the 2024 Calendar