Invasive species - a major problem for the Galápagos Islands
Meanwhile, 1,476 alien species have already been counted on the Galápagos Islands. Over 90% of these are plants and insects. Invasive insects alone cause damage to the global economy estimated at over US$70 billion per year, and the cost to the global economy of invasive plants is currently unknown.
The most widespread invasive plant species include blackberry (Rubus niveus), guava (Psidium guajava), sauco (Cestrum auriculatum) and escoba (Sida rhombifolia). These species have virtually no economic benefit for farmers and are therefore fought intensively. Whereas invasive plants such as Cuban cedar (Cedrela odorata) and avocado (Persea americana) are considered more beneficial by farmers. 
The tropical fire ant (Solenopsis geminata) is an insect pest that is very common and causes most problems for farmers. Especially during sowing and harvesting, farm workers often experience very painful ant bites. Fire ants also invade houses. On poultry farms, they like to kill newly hatched chicks or attack older chicks and adults. 
It is thought that the current tropical fire ant has replaced the previously known invasive little fire ant (Wasmannia auropunctata) over the last 10 years. 
In Galápagos, invasive species have been studied and controlled mainly because of the risks to the ecosystem in the Galápagos National Park. Farmers on the islands could provide valuable help by growing crops that help displace invasive plants. By using ecologically compatible pesticides to control pests or invasive plants, they also help to protect the island flora.   
At the moment, however, aggressive pesticides are used preferentially, but they are not very effective on invasive plants.  
Therefore, the Charles Darwin Research Station (CDF), in collaboration with the Ministry of Agriculture and Livestock (MAG), has developed a laminated table for farmers listing recommended herbicides to control the four most problematic plant species (blackberry, guava, sauco, escoba). Farmers will also find recommended concentrations of herbicides and pesticides, as well as important application instructions. This table is distributed at meetings of the local farmers' associations and at the local fruit and vegetable market. 
In addition, it is important to educate farmers that invasive plants or animals develop resistance if plant protection products are applied at too low a concentration or pesticides are applied at the wrong pH. Therefore, it is planned to develop additional information material, including tools such as pH-measuring strips or dosing cups, so that farmers can easily follow the application instructions. Because farmers trust the manufacturer's recommendations regarding the effects of pesticides and herbicides, it is also important to involve the producers in the information process. 
Unfortunately, there is currently often no alternative to aggressive chemicals for the large-scale control of invasive plants and animals. For this reason, the MAG is developing an organic farming plan that increasingly focuses on alternatives to the use of pesticides. Scientists are also looking for more environmentally-friendly control methods, such as biological control of blackberries and fire ants. But until these methods can be used, it is important to train farmers in the safe and effective use of pesticides.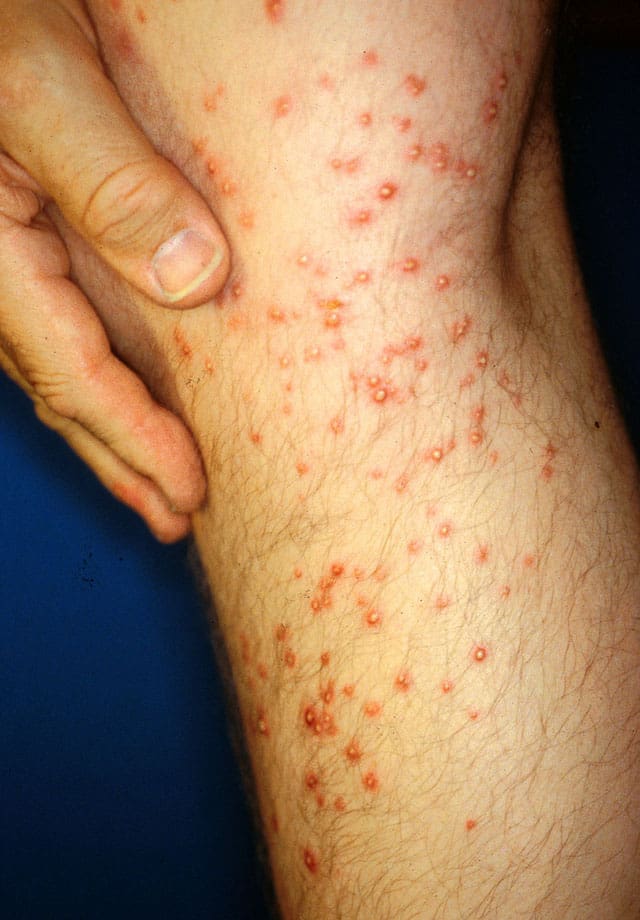 Bites of the tropical fire ant